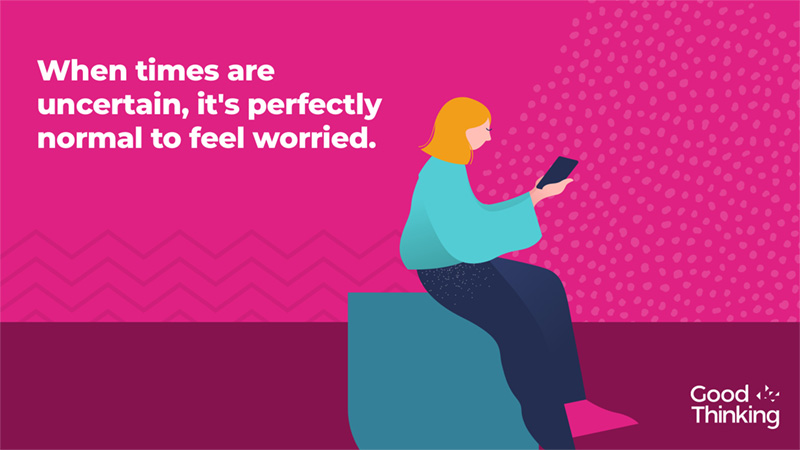 Find advice and NHS-approved apps from London's digital mental wellbeing service, Good Thinking.


The United Kingdom left the European Union at the end of January 2020, but 'Brexit' comes into effect on 31 December 2020 when the transition period ends. Whether you voted Leave or Remain, or didn't have a vote in the EU referendum, this has been a prolonged period of uncertainty.
The coverage seems to have left millions of us sometimes feeling powerless, angry or worried for all sorts of different reasons.
You naturally may have concerns about the future, about your job, or your business. Many European Londoners have said they have continuing uncertainty about what Brexit will mean for their ability to stay in the UK. All this is all on top of the worry and concern created by coronavirus crisis.
However, you should know that it's perfectly normal to feel anxious or worried when times are uncertain. You are not alone in feeling this way. An opinion poll by the British Association for Counselling and Psychotherapy found that a third of people said Brexit had had a negative impact on their wellbeing.
There are simple ways that you can look after your own mental health and the wellbeing of those you care about. The Mental Health Foundation has a range of tips to deal with the stress of Brexit, as well as comments on what people have done to cope during the uncertainty. 
Good Thinking is a free, NHS-approved, digital mental health service to support people living, working and studying in London who are looking for ways to improve how they feel every day. It offers safe tips, ideas and tools to help with your wellbeing including advice for managing anxiety, depression, stress and sleep.
We have partnered with Doctors of the World to produce wellbeing guidance to support migrant communities during the pandemic. The guidance is downloadable in 27 languages, including many European languages, and provides six simple steps to improve your mental health and wellbeing.
If you want to get wider advice about the implications of Brexit and how it affects you, then explore the Mayor of London's European Hub for the latest updates including how to get help and support in relation to the EU Settlement Scheme.
It can also often feel like the media fixes on bad news, and social media gives the impression of a country divided, irreconcilable. However, there are many examples of communities coming together to support each other during 2020.
We have put together a guide for how you can support others in your community safely during the pandemic. If you can, keep a helpful eye on your neighbours and people you know in your local community who may need extra support over the next couple of weeks.
It has never been more important for each of us to think and talk more about mental health and wellbeing, and to seek support when needed. In London, there are a range of free resources, online tools, and helplines available to help you cope and stay mentally healthy.
You should know that even though things can feel very hard at times, support is available for whatever you are going through.