Lessons from the most challenging year of Londoners' lives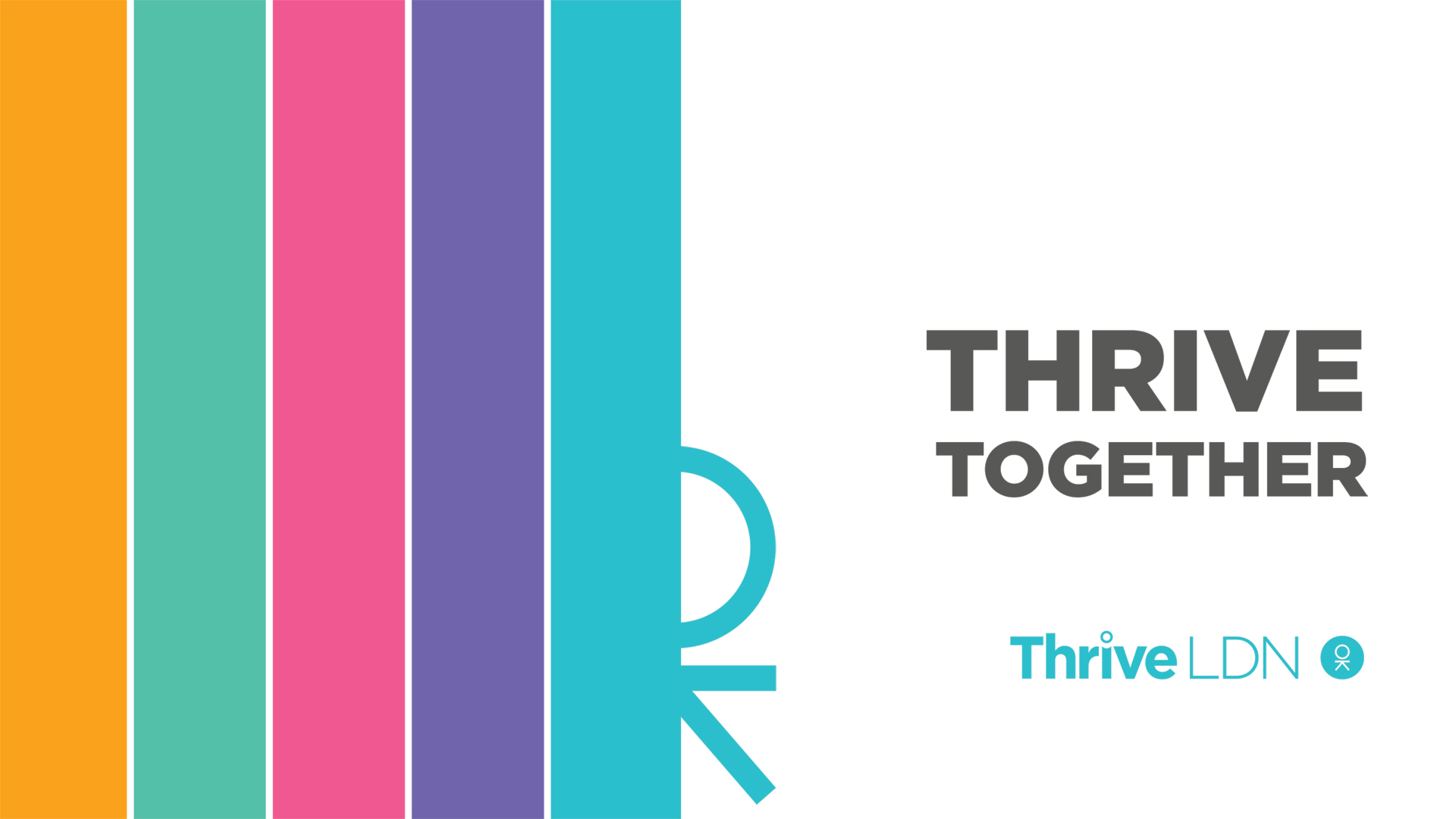 This article is part of the Thrive Together series, exploring the key themes from Thrive LDN's community insights.
Thrive Together: Community and social networks
In it together has been a refrain of the pandemic, but coronavirus has had both positive and negative impacts on communities and our sense of connectedness and belonging.
Looking at how communities have been affected, and how they have responded to mitigate the pandemic's social and economic effects can teach us important lessons for the future.
The London response during the first national lockdown was largely rooted in voluntary and community action. Heroic efforts in March and April 2020 resulted in innovation and transformation at a scale and speed never seen before. At a national level, the government set a target of 250,000 NHS Volunteer Responders and 750,000 signed up within two days. Every Thursday, people came out of their homes or stood on their balcony to clap for frontline workers.
An Office of National Statistics (ONS) survey in April 2020 highlighted this ground swell and noted a "steady increase in community spirit": nearly two in three adults (62.6%) had checked in on neighbours who might need help at least once in the last seven days (up from 53.8% previous week) and over a third (37.5%) had gone shopping or done other tasks for neighbours (up from 27.7% the previous week). Almost two in three (64.1%) thought other community members would support them if they needed help and more than three quarters (77.9%) thought people were doing more to help others.
Much of this support has been focused on older people who throughout the various national lockdowns and changing safety measures have been more likely to be shielding. This is against a growing consensus that long periods of isolation, and in particular social isolation among older people, is a serious public health issue.
Our Thrive Together findings illustrated the importance of this further. Communities disproportionately affected by the coronavirus pandemic, who already experienced poorer social, economic and health outcomes, identified the significance of family and support structures, and the support offered by wider community and faith groups.
One participant outlined this very clearly: "We don't always know how, but we know we'll be OK together." There is a clear relationship between resilience and coping with uncertainty, and the power of relationships, collectivising, and social networks.
However, as we enter 2021 this sense of togetherness may be fraying as the pandemic has continued. This is perhaps not surprising, when considering the general sense of loss across all aspects of many Londoners' lives: loss of loved ones, employment, relationships, homes, education and wider opportunities.
The University of Essex and University of Manchester compared perceptions of social cohesion during the pandemic with earlier studies in 2012 and 2015. The research team found that the overall levels of social cohesion were lower in June 2020 compared to pre-pandemic periods. Importantly noting that "the decline of perceived cohesion is particularly high in the most deprived communities, among certain ethnic minority groups and among the lower-skilled."
There are recent examples which demonstrate this. Calls to revive the Clap for Carers were met with a great deal of cynicism. Many people talk of pandemic fatigue and a 'Groundhog Day' feeling. The pressures of work and home schooling have remerged too.
Added to this, the pandemic has placed greater importance on digital connections yet connecting online is not an option for all Londoners. In 2018, 7% of Londoners had never used the internet, or not in the past three months, and 6% of Londoners lacked basic digital skills, such as sending an email or shopping online.
Social networks – those informal connections that give people a sense of identity and belonging – have been disrupted by coronavirus restrictions. Throughout August and September 2020, Brixton Reel carried out surveys and webinars specifically aimed at LGBTQIA, black, South Asian and Latin American communities in London. The insights and conversations held reflected how these communities had been affected by the pandemic.
A large majority of respondents highlighted how the importance of a strong, supportive community had never been more important or more appreciated than during the COVID-19 pandemic. One respondent said: "We as neighbours cooperated well during these times and helped each other with groceries and basic amenities to avoid either of them to leave from the house."
Almost everybody mentioned the necessity to maintain and strengthen community links to improve mental overall wellbeing and resilience in the face of social isolation. For many, this had involved online support groups and activities, such as workshops, faith meetings, arts festivals and exercise classes delivered via webinars or video calls.
Young people (18-24 years old) have been more likely to report stress arising from the pandemic than the population as a whole. They were also more likely to report hopelessness, loneliness, not coping well and suicidal thoughts and feelings. A recent report from the Prince's Trust suggested one in four young people felt unable to cope – the worst ever results in its annual survey of young people's happiness.
An online listening project run by Partnership for Young London and Good Thinking, with the support of TikTok, heard regularly from a group of a group of 14 to 24-year-olds during the height of the pandemic in 2020. When asked to sum up their lockdown experience in one or two words, 'lonely', 'cooped up' and 'bored' were common responses.
Organisations that support communities have themselves been affected by the pandemic. For example, the youth sector was experiencing increased demands and reduced funding prior to the crisis. Although youth organisations have continued to provide frontline services to young people and communities, at the outset of the pandemic 31% of youth organisations surveyed said staff redundancies were likely, with 17% stating that they are likely to close.
London Youth's summer survey on the impact of COVID-19 on the sector, named Running On Reserves, highlighted the challenges faced. The report found nearly a third of London Youth's 650 member organisations could 'struggle to operate' and more than a quarter were in difficulty with running costs.
Solidarity within and across communities was a source of support and hope for Londoners during 2020. The vast number of Mutual Aid groups and other informal local support systems grew astronomically when initial restrictions were introduced and brought together people to take responsibility for caring for one another.
Queen's Crescent Community Association (QCCA) is a major provider of free and subsidised services for people in the Gospel Oak area. It provides youth services, older people services and support projects to improve family health. Many of its staff grew up in the neighbourhood, one of the most socially deprived in the UK. It acts as hub which regularly brings together residents, councillors, police, MPs and other local charities. But most of all, it is a place that believes in inclusion, co-operation, and tolerance.
As soon as the first lockdown began QCCA swung into action, setting up a food bank and a telephone befriending service. "We had over a hundred and twenty volunteers," says QCCA's Elaine Mulligan. "They were coming in droves to support, to deliver food to elderly, vulnerable and isolated individuals and to me that is the sign of a community that's thriving and wants to thrive and wants to continue with this, wants to develop further.


"Looking at Gospel Oak, and how as a community we responded to COVID-19 and this awful pandemic, that can be seen quite plainly in the response from the local community. They just picked up and ran with it, they responded in a way that puts my faith back in humanity."
QCCA is using a Right to Thrive grant to support a project as part of its health families work. Elaine explains: "We are empowering local community members, especially those of a minority ethnic background, those who are refugees, asylum seekers and females. We're looking to support females, families, and those families with young children. The whole idea being that we improve their fitness, their mental health, their access to services. We're supporting them in any way they need, whether it be peer support, health advice. Primarily, we are there to look after the whole family as a unit.
Forest Gate Community Garden in Newham is a green space at the heart of the community for wildlife, plants and people. It aims to support enjoyment and learning about nature, promote an inclusive community and nurture wellbeing.
From the charity, Myanah Saunders, told us: "We've set up a community garden, a wildlife garden in the centre of a very impoverished area, for people to come and relax, meet friends and volunteer, learn about gardening. It's a place for people to meet, make friends and to learn."

Myanah says that the community has been hard hit by coronavirus. "The rates were very high in Newham to begin with. A lot of people were affected. A lot of people are in jobs where they can't work from home. Where they have to go into work. They haven't been furloughed necessarily. A very well loved local GP died, very sadly, of the virus very early on. The community has been enormously affected by it."
The Garden is using a Right to Thrive grant to open up the project. The aim is to produce video material about what the garden is, how it works and how people can get involved so that more people in the community can benefit from it. Myanah added: "The [community's] problems can't all be solved by a community garden. But what we do is offer as many people as we can opportunities, to come together, to share positive experiences, learn, exchange ideas and skills, people learn from each other."
There have since been positive steps to engage with and learn from how community support, which often took a different approach to more mainstream services, proactively responded to the coronavirus pandemic, such as the examples shared here. It is important to ensure innovative approaches can be shared, sustained and continued support is appropriate or sufficient for everyone.
However, when exploring the theme of social and community networks, the reality of structural and cultural barriers for many communities is clearly seen, both before and during the pandemic. We can't overlook how cultural and language barriers have been identified as the reason many communities felt ignored and abandoned by the health and care system, particularly with changing public health messaging. This is not a new scenario for London's diverse communities. As an example, a member of the British-Somali community in Brent said: "Information wasn't provided early enough in Somali. People were abandoned." This has been the case in London and elsewhere.
There is a clear need to examine community assets further and consider how they can be reinforced as a means of protecting Londoners' mental health and building strength and resilience in the long term.