Lessons from the most challenging year of Londoners' lives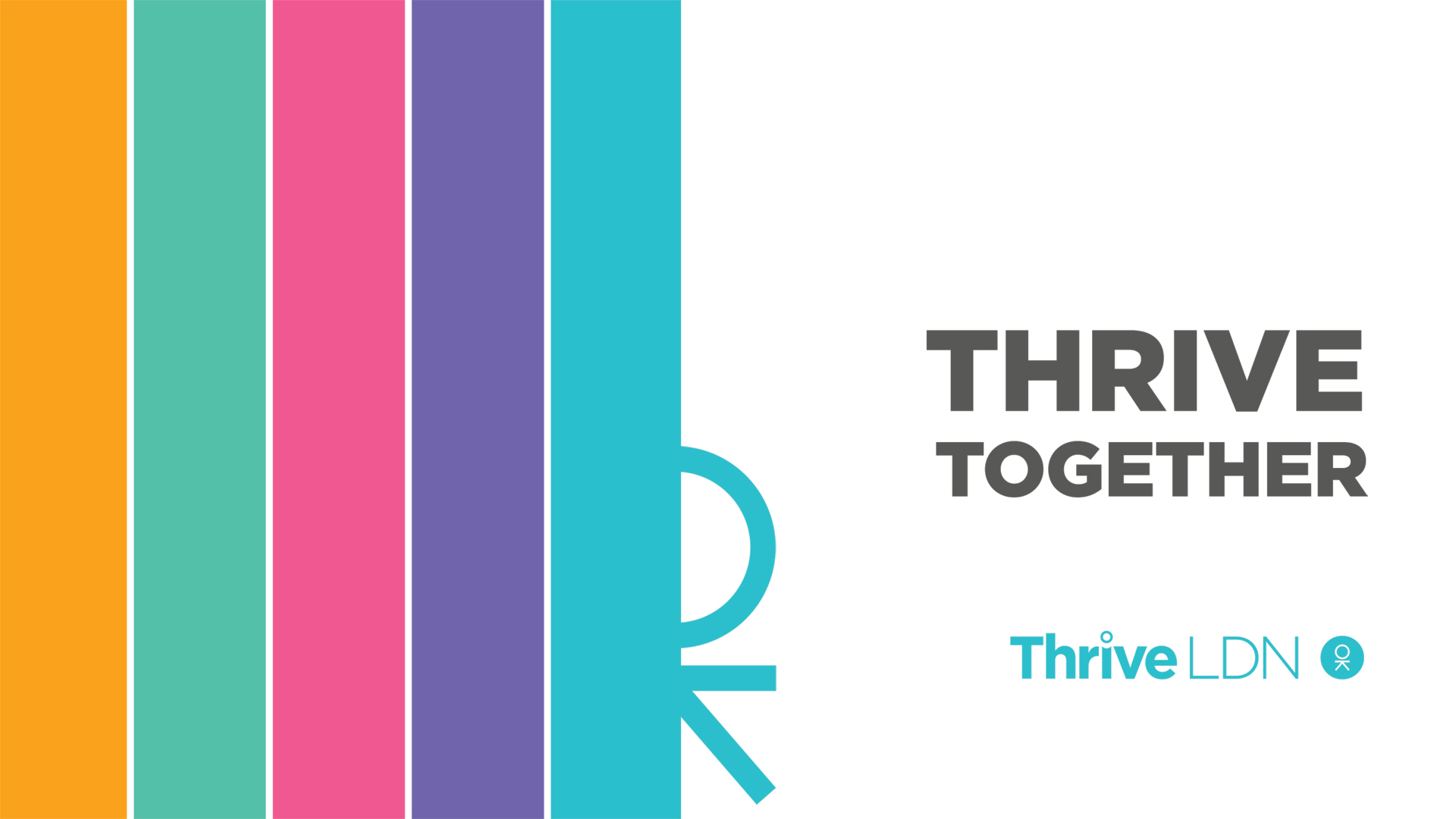 This article is part of the Thrive Together series, exploring the key themes from Thrive LDN's community insights.
Thrive Together: Discrimination
Thrive LDN and partners view diversity as not just an added extra, but one of our most valuable assets of our city.
However, evidence and insights gathered from Londoners has shown that huge variation exist in terms of both experiences and outcomes, depending on who you are.
Keeping Londoners Well highlighted the role that stigma and discrimination may have in contributing to negative life experiences. Social inequalities impact people's mental health and wellbeing, with significant implications for their life outcomes. It is also the case that disadvantage – material, social or political – can be cumulative across a lifetime, sometimes irreversibly skewing people's chances of happiness and success.
So with this in mind, we know that many Londoners entered the pandemic already disadvantaged. The evidence is that coronavirus has widened pre-existing inequalities, while at the same time creating new ones, both in terms of the illness, its complications and deaths, and in the impact of the restrictions.
Londoners with personal experience of marginalisation and social disadvantage, who were already experiencing poorer social, economic and health outcomes, have been most adversely affected.
For deaf and disabled people, for example, the pandemic has amplified the long-standing structural inequalities and discrimination they experience. The increased risk deaf and disabled Londoners have experienced from Covid-19 results, in part, from poorer living circumstances and socioeconomic factors, alongside other health conditions or vulnerability to ill-health, and increased risks from living in residential facilities.
The pandemic has impacted people with long-term, disabling physical health conditions particularly hard. The Mental Health Foundation's study found that people with long-term disabling health conditions were almost twice as likely to report having difficulty coping, compared to the overall population (26% compared to 14%). They were also more likely to have been worried that the pandemic may make their existing mental health condition worse (46%). These findings are echoed by the Office for National Statistics, which found that three months into the first lockdown over a third of disabled people said that their mental health had become slightly (29%) or much worse (7%).
Disabled people have also reported feeling failed and ignored by the government as the Coronavirus Act infringed on hard-won rights, re-classifying disabled people as 'vulnerable' and thereby weakening the legal support to which they were entitled pre-Covid. As Inclusion London's report outlined: "Despite the government's rhetoric about protecting disabled people, the reality is that during the pandemic we have been treated less fairly and discriminated against across all areas of our lives"
There is very little information available about the impact of the pandemic on lesbian, gay, bisexual, transgender and queer (LGBTQ+) Londoners. The prevalence of poor mental health is lower among the LGBTQ+ community living in London, compared to those living in the rest of the UK. However, the increasing levels of stress can be seen in the overwhelming rise in callers to Switchboard, a confidential listening service for the LGBT+ communities. In May 2020, 1,819 calls were logged, a 50% increase on the previous year. These included 44% more conversations around themes of 'struggling', 31% more conversations around being 'worried', and 57% more conversations about 'isolation'.
H&Q Productions theatre group was set up in 2018 to create inspiring work and improve society's understanding of people with marginalised identities. All their staff are LGBTQ+ or neurodivergent.
They have used their Right to Thrive grant to develop an online version of their workshop designed to tackle the growing incidence of hate crime against LGBTQ+ people. Freelance theatre producer Sophie Leydon, who works with H&Q, points out that LGBTQ+ people have been disproportionately affected by COVID, perhaps forced back to live with unsupportive families.
"I think also losing the spaces we have physically in London has had a big impact," says Sophie. "A lot of our culture and solidarity and community centres around nightlife and performance and being physically with other queer people in those spaces, so having to be remote and in lockdown does have a big effect, I think, on the wellbeing of individuals and the community as a whole."
Asked what thriving means for the community, Sophie is clear that it is about tolerance, but that it is also a question of equality, of rights.
"I think as a community our goal is to be accepted, but to go beyond that acceptance and tolerance to where being queer, being trans, being gender-non conforming or non-binary, those things can be celebrated, people can have the space bodily in our society, people can have equal access to medical resources, to mental healthcare, and to education as well."
Early findings from the Queerantine Study reveal high levels of stress and depressive symptoms, particularly among younger transgender and gender diverse respondents. The results from the research showed more than 1 in 10 (12%) LGBTQ+ Londoners who responded to the survey highlighted that they had experienced discrimination because of their sexual orientation or gender identity. Importantly, reported stress has been higher for those who have experienced homophobic or transphobic harassment, compared to respondents who haven't.
Exposure is an award-winning charitable youth communications enterprise based in north London. Through a Right to Thrive grant, young journalists have written about the experiences of their peers in a range of articles throughout the pandemic from their education and job prospects to reduced contact with friends. In an article by Angela Mascolo, the issue of disruption to social and safe networks was articulated by fellow journalist Jamie Aldridge:
"It's been difficult spending so much time at home, when most of my sources of support are based outside the home. I haven't been able to see my friends, hear my preferred name, talk about my identity in a positive way. It's been a long time since I've been in a place I feel really accepted."
London has the highest proportion of older workers, with most people aged 50-70 years old still working. The pandemic also poses a serious risk to their economic security, with a looming long-term unemployment crisis for older people. Many older people still in employment and renting privately told of their concerns of redundancies, furloughs, and reduced working hours in community research carried out by Toynbee Hall.
According to analysis conducted by the Centre for Ageing Better, one in four older workers has been furloughed, and hundreds of thousands of these workers may be unable to return to their previous jobs as some sectors struggle to recover. The emotional and psychological effects of unemployment and redundancy have been well documented.
Black, Asian and minority ethnic (BAME) communities, experienced the highest proportion of people in their communities dying as a result of COVID-19. These communities are also disproportionately represented in the sectors hardest hit by the pandemic. Black men report the biggest knock to their wellbeing, of about 14% in their mental health from 2017-2019 to April 2020, twice that reported by white British males (6.5%).
Southeast and East Asian Centre (SEEAC) works to make changes in society so that LGBTQ+ members of Southeast and East Asian communities in the UK can live without social exclusion and isolation, free from discrimination, exploitation and poverty, and able to make positive contributions to the wider British society. Rogelio Braga from SEEAC said: "Established in January 2020, this is a very young organisation. We are catering to a very specific member of our community, the LGBTQ+ community."
It's Right to Thrive project, Pink Transcript is designed to address the challenges of LGBTQ+ members of the South East and East Asian community living in London. The project is in two phases. Rogelio explains: "The first phase is a workshop to document their experiences and their struggle as undocumented members of the transgender or the crossdresser community of South East Asians and East Asians in London."
In the second part, a workshop called Drama Therapy, participants will perform the stories they developed in the first phase. Rogelio says that COVID-19 has had a big impact on the mental health of the people they work with, largely related to their jobs, with people losing income, and others involved in the stress of frontline work. But he pinpoints a wider issue, that of invisibility of the South East and East Asian LGBTQ community.
"Our invisibility is coming from the lack of space where we can express ourselves and reach out to the larger British community," Rogelio says. "Because at the end of the day, survival for us it means to thrive and to integrate to the British community, so The Pink Transcript is our way of documenting our experiences while addressing the mental health concerns of the members of our community. And to perform it to the public and just to tell everyone that 'hey we are existing' and all of our narratives and stories are always visible."
It is worth noting that people don't fit neatly into one label – they are not just disabled, or just from a BAME community, or just older, or just LGBTQ+. Any intersectionality, or combination of factors, will amplify the negative impact that individuals face.
Women, of course, are represented in all the above groups, but evidence is growing of the discriminatory impact of the pandemic based on gender. Women have been more likely than men to report feeling anxious, lonely, and hopeless due to the pandemic, as well as being more worried about finances.
Mothers are more likely to have quit or lost their job, or to have been furloughed since March 2020, and women are more likely to be in temporary, part-time and precarious employment than men. These jobs often come with lower pay, weaker legal protection and difficulties in accessing social protection. Levels of precarious work are particularly high among young women, women with low qualifications and migrant women.
There has also been a rise in domestic abuse and gender-based violence. As normal life shuts down, victims – who are usually women – can be exposed to abusers for long periods of time and cut off from social and institutional support. Calls to the National Domestic Abuse Helpline increased by 150% during the first lockdown and domestic abuse referrals to Victims Support were around a quarter higher than average between July and September when lockdown had eased.
We know every Londoner has had their own individual experiences in recent months. We recognise that many things have changed and life is different as a result of COVID-19 for everyone. However, these individual accounts and the ever-growing breadth of research both highlight that certain communities are suffering the impact of the crisis more than others.
In the context of the pandemic, where existing social, economic, and health inequalities are being exacerbated, there are many more examples and stories of difficulties or adversity that Londoners have faced, often linked to their specific experiences or identities.
Nobody's mental health and wellbeing should suffer because of who they are or where they live.
Thrive LDN have long emphasised the need to broaden opportunities and promote acceptance and inclusion. We must collectively work together to overcome stigma and ensure that people from a wide range of backgrounds and communities have more support available for them.