Organisation website
Social Media
About the organisation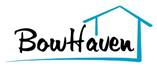 BowHaven works to promote and protect the health and well-being of people with mental health issues living in Tower Hamlets, through the provision of co-produced support, education and self-help activities in a safe and friendly environment. We work in the community, for the community and with the community.
About the project
Celebrating Diversity
We aim to celebrate diversity of our members and community by appreciating differences through food, art and language. We will run sessions/ days on how different food, art and language bring us all together and show that we have more similarities than differences. Mental health issues can impact us all and it is how we support each other at difficult times that will help us all become more engaged and productive as individuals and as a community.
Contact information
Email: info@bowhaven.org.uk