Ashford Place is a charity deeply embedded in the community of North West London.
We provide practical solutions for people trapped in the interconnected web of homelessness, alcohol and substance misuse and facilitating ground-breaking support to those struggling with mental health, dementia and age-related issues, with an emphasis on working with Brent's most excluded and diverse communities.
Our work emphasises the need to prevent and end isolation through inclusion in the community, having a decent home, keeping healthy, mentally well, being able to undertake employment or meaningful activity, and having a strong community spirit.
We were established in 1983 by a group of local residents who came together to help the high number homeless people appearing on the streets in Cricklewood at that time. Today we provide a range of 1:1 and group services to people with a range of health and social issues from our wholly owned community centre and across the borough (social distancing rule allowing).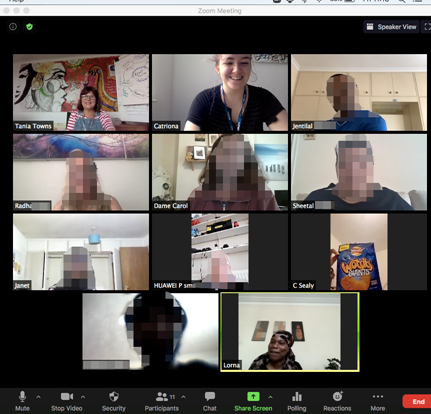 Brent Thrive Is an exciting new venture born out of the feedback – during Covid-19 – from  people using the mental health services at Ashford Place.
Now more than ever people with lived experience of mental health difficulties living in Brent are looking to community action to change things.  Brent Thrive is a mental health community action grass-roots project committed to positive change.
One of the key aims of this venture has been to identify and support the specific needs of individuals from Black, Asian, Minority, Ethnic backgrounds. Our aims are:
To challenge the stigma surrounding mental health
Unifying diverse Brent communities across ethnic and religious backgrounds
Amplifying minority voices and providing a platform for community leaders to enact change
Identifying and providing support for people with a lived experience to take up political roles
Promote greater awareness and understanding of mental health across Brent