Monday 27th September, 4.00pm – 9.30pm
Never Alone LDN: Hear It was a live, filmed event, featuring some of London's best young spoken word performers, poets and musicians. The recording formed part of a film, broadcast at Rich Mix and online on World Mental Health Day on Sunday 10th October, as part of Never Alone LDN: See It. Videos of the performances will appear here, and on our YouTube channel, soon!
Featuring: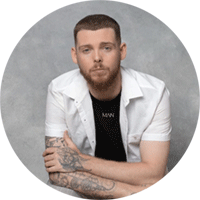 Woodzy
27 year old Flo Poet Woodzy is an award winning spoken word artist from the UK. From appearing on Bafta winning sky arts programme ""Life & Rhymes"" to opening Sky Sports Fight night live at Wembley Arena. Woodzy looks to captivate an audience with his wordplay and relatble poems. His 90's baby poem reached over 1 million views online and his Guy Fakwes poem is on show in the Tower of London.
Woodzy also has a big passion for music. With his last album ""Happy Place"" Availble online to stream. His next project ""Peace Out, Peace In"" is set for release in 2022.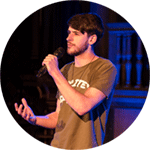 Yossi
Yossi is a London-born spoken word artist, educator, actor, and filmmaker. Yossi has been creating from the age of 12 when he began writing lyrics in isolation at school and started performing with other young people at Chickenshed Theatre Company in North London. Yossi has been performing spoken word since 2016 and co-founded Write2Speak in 2017. Earlier this year Yossi released his debut album 'For Some Reason'.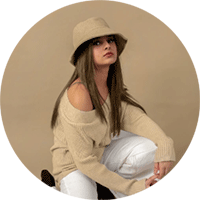 Noor
Writer, poet, storyteller. Taking inspiration from growing up in London and witnessing so many different walks of life. Noor makes you take a step a back and think about the world we live in. Her natural flow and cadence has you taking in every word. She was a poet chosen for this year's BBC Words First showcase, this is her first year emerging as an artist. Her journey is one to follow.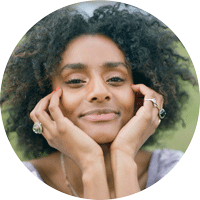 Meron T
Meron T is a vocalist, singer-songwriter from South London. Her music takes roots in R&B, with a soulful and jazzy twist. Her music sits on the more mellow side of hip hop, gently riding more trap heavy 808's. Meron's attempts to soothe her listeners with smooth and warm vocals, contrasting the heavier production.
Following the success of her 2018 single 'Hunny', and a year later the singles 'Can We' and 'Escape', Meron T released her highly anticipated debut project – Mirage EP – at the end of 2019. In 2020 she saw success on her joint singles 'Love Your Life', with east London producer 'Darkness', and 'Standing There' on 'The Silhouettes Project' album. With the latter bringing in a whole heap of new fans in the wake of its success, there has been a growing hype over the rising star.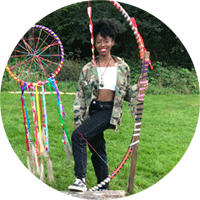 Katrina – the Unrefined Soulscribe
Katrina also known as the Unrefined Soulscribe is a multidimensional creative who uses creativity as a tool for healing and expression. Guided by intuitive prompts, personal experiences and attuning to collective energies, is the inspiration behind her poetry and prose. From childhood people have been drawn to share their story with Katrina and this is what connects her not only to the depths of her own story, but that of others, often told of the healing power of her words and the way in which she uses them. A word weaver" is how she has been described.
She has performed at festivals and healing retreats. Hosting consciously curated online writing workshops over the last year, Katrina has helped others to connect to their deepest truth in the moment and move forward with confidence to use writing as an ally. Katrina also offers freelance writing services for those who want to express their offerings in a way that soulfully resonates with their clients. Her debut book is coming out soon!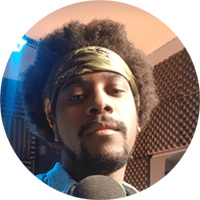 RS Poet

Rohan Samuel is a Spoken Word Poet and creative from London England, joining the scene in 2019. Inspired by Worldly Events, life experience and community. Mingling silky wordplay and conscious messages, in his powerful performances speaking on matters that relate to those that need to listen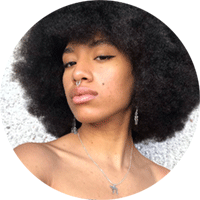 Sunny Day
Sunny Day is a songstress writer and poet from London whose art is based on her life experiences and how she has navigated through and grown from them. Her voice radiates a healing frequency that allows the listener to journey with her whilst also journeying deeper into themselves. Sunny Day has released a single titled 'Balance' which can be found on all streaming platform and speaks on the lows in life being just as vital as the highs. She has also published several articles on elephant journal, performed at venues such as The Roundhouse and Ace hotel.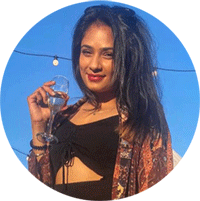 KIZZI

KIZZI or otherwise known as Kismet Meyon is a young professional and creative who aspires to better the systems and outcomes for marginalised groups in society. She writes with a soulful and spiritual touch to express and speak up on the issues that really matter to her and her peers. She advocates on homelessness and her personal experiences of the U.K justice and care systems. She's been involved in some incredible projects and events in the London poetry scene and has had the honour to perform at events such as Mind over Matter, Poetry Prescribed, Moetry, Bring Your Own Bars, Troubled Tongues, Shxt & Scribbles & more. She has also performed at City Hall, The Young Vic, Royal Court Thearte & Camp Bliss Festival.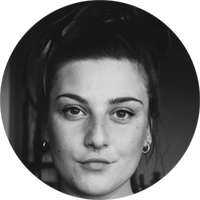 T.M/O
A self taught poet and painter, exploring what it is to be human through bold expression. T.M/O's work is emotional and unafraid to address the ugly side of life, she hopes to leave her listeners asking more questions than when they arrived.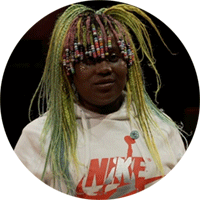 Sandra Nakigagga
Sandra Nakigagga, also known as AKIKI is a poet, a writer and actor. She specialises in writing, poetry and acting and how she can express herself in that. She has performed at the Roundhouse, Ovalhouse, City Hall, National Theatre and festivals including Bestival, Lovebox and BIG festival.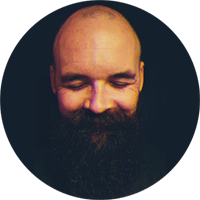 Simon J. Keenan
Writer, poet, mindfulness teacher, mental health advocate and cat butler. Simon is no stranger to living with the daily challenges of mental health and invisible illnesses. Raw, reflective and meditative, he is a change maker with insight and integrity. Drawing inspiration from personal experience, Simon is honest, vulnerable and optimistic in his approach when word weaving his way through stories.
He was a semi-finalist at the 'Trouble Tongues' International Spoken Word Grand Slam 2020 and has performed at the likes of 'What You Saying?', 'Mind Over Matter', 'Chocolate Poetry Club', 'Trouble Tongues' and more.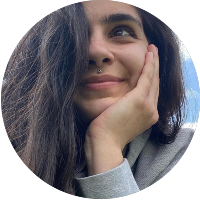 Hazel Mehmet
Hazel Mehmet is a proudly queer Turkish Cypriot womxn, and parent to two incredible children, who has been performing her poetry since October 2019.
Having originally started out writing trauma based poetry, Hazel has now branched out across different forms of expression, including poetry celebrating sensuality within sexuality, poetry normalising mental illness, and poetry as a platform to fight against systematic oppression.