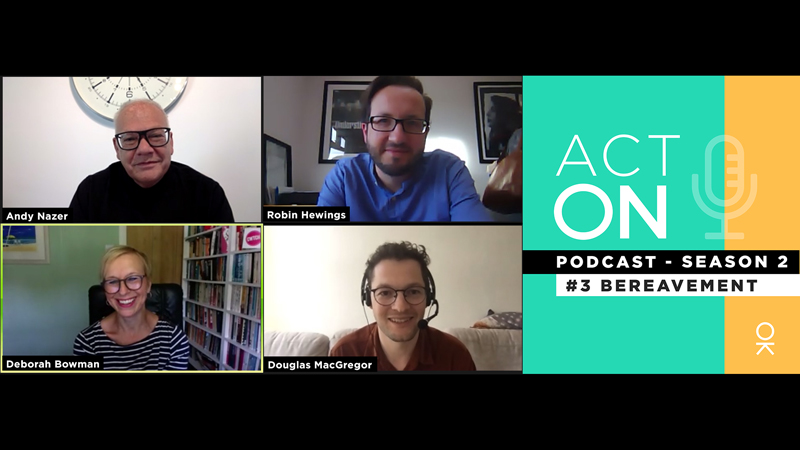 We're breaking from our usual format for the start of Season 2, with a special set of podcasts recorded in the context of the coronavirus (COVID-19) outbreak and the challenges faced by Londoners because of this.
In this episode, we talk about bereavement, grief and loss.
Host:
Robin Hewings, Director of Campaigns, Policy and Research at the Campaign to End Loneliness
Guests:
Andy Nazer, Campaigns Manager (England) at the Campaign to End Loneliness

Deborah Bowman, Professor of Ethics and Law at St George's, University of London

Douglas MacGregor, composer and musician
Listen to the episode here:
Douglas MacGregor's album, Songs of Loss and Healing, was released on Friday 22nd May. All revenue from the first two weeks of sale is going to Winston's Wish, a charity doing vital work to help bereaved children through grief.
Subscribe to the Act On Podcast series here: