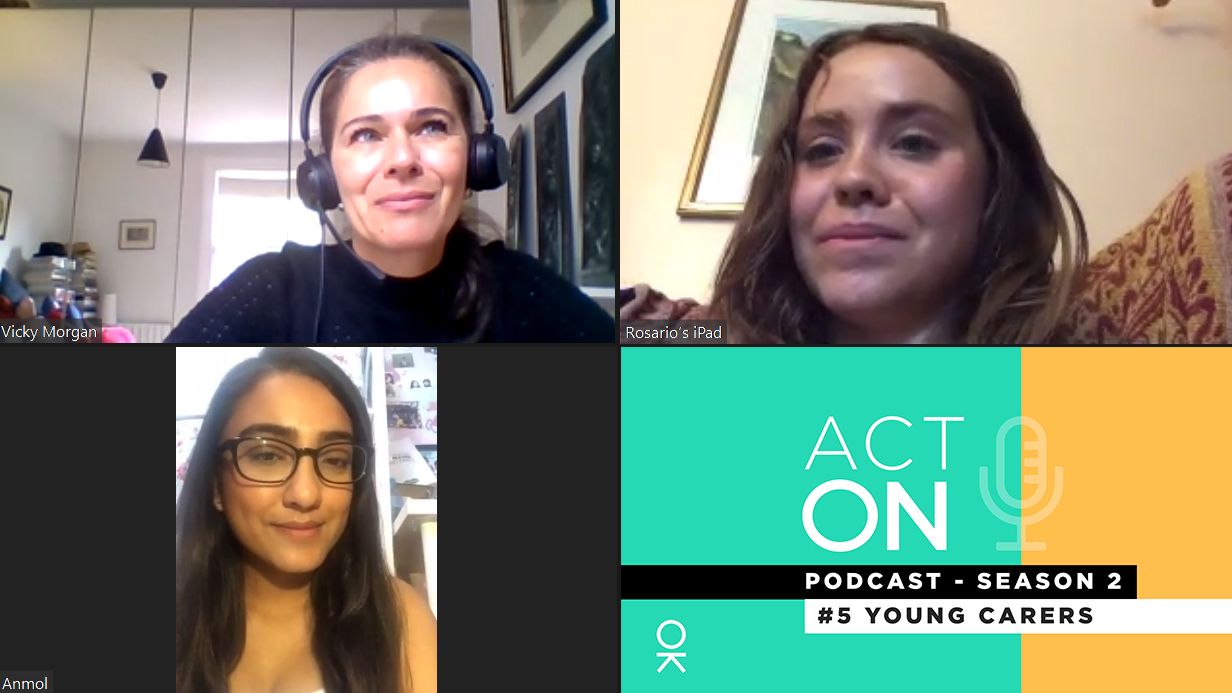 We're breaking from our usual format for the start of Season 2, with a special set of podcasts recorded in the context of the coronavirus (COVID-19) outbreak and the challenges faced by Londoners because of this.
In this episode, we talk about the challenges of being a young carer.
Hosted by Vicky Morgan, Head of Young Carers and Young Adult Carers at Carers Trust, with three guest young carers, Anmol, Rosario and Sandra.
Listen to the episode here:
Subscribe to the Act On podcast series here: