Lessons from the most challenging year of Londoners' lives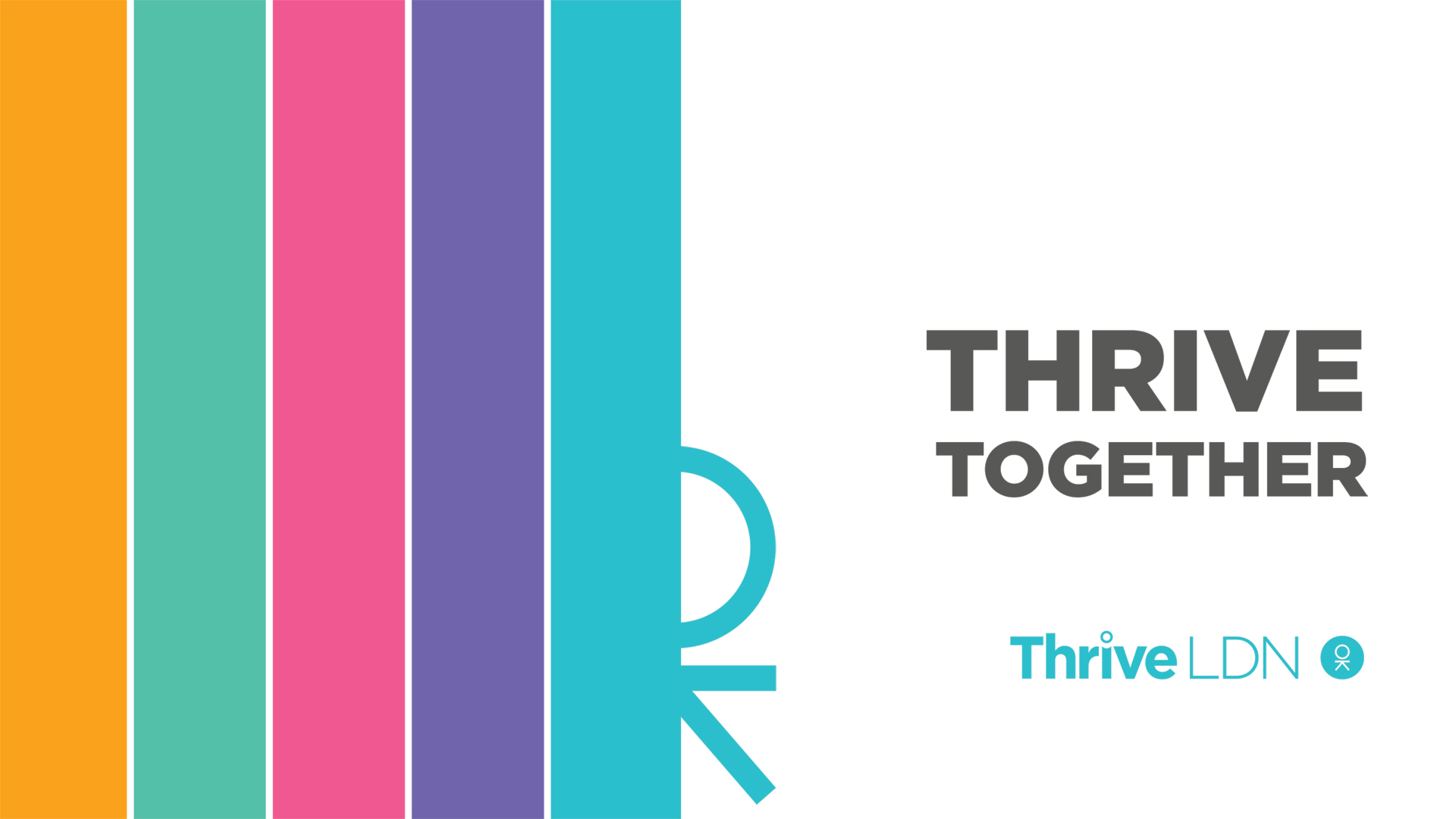 This article is part of the Thrive Together series, exploring the key themes from Thrive LDN's community insights.
Thrive Together: The digital divide
The coronavirus pandemic has seen much of our life move online. We use the internet for work, shopping, socialising, and with schools and universities closed, for education.
But for some Londoners access to the internet is not easy and a digital divide risks leaving already marginalised people even further behind.
Digital exclusion is not a new phenomenon for many Londoners. The Office for National Statistics (ONS) estimated that in 2018, 7% of Londoners were internet non-users – they had either never used the internet, or not in the past three months. Some 6% lacked one or more of five basic digital skills, such as sending emails, finding information or shopping online. In a more recent ONS study (2020) of adults in Great Britain, 9% of respondents stated they had not accessed the internet in the past month and in a separate study, 16% of respondents said they were unable to use the internet without assistance.
There can be a number of reasons for this: not having the appropriate device, limits on connectivity, inability to afford data, a lack of digital skills and confidence, and lack of support. Those who do have access to the internet may have to rely on a mobile connection or have weak broadband that doesn't meet the needs of their household.
ONS analysis has shown that the people missing out on using the internet are some of the people who are already hardest hit by the pandemic. Older people are more likely not to be internet users, with over 75s making up over half of all non-users in 2018. Regardless of age, disabled people make up a large proportion of non-users – 56% in 2018, much higher than the 22% estimated disabled people in the population as a whole. The ONS also found that over half – 58% – of non-users were women.
There is also a clear link between income and digital exclusion. People out of work are more likely to be non-users, and low-income households are much more likely to have no or limited internet access as home. Just half (51%) of households with an income between £6,000-£10,000 had internet access at home, compared to 99% with an income of more than £40,000.
This matters. As the ONS points out, digital exclusion means that people are missing out on a wide range of advantages. Services are often 'digital by default' and much interaction with public bodies and banks is now online – even more so with coronavirus related restrictions and safety measures.
Thrive LDN has been supporting Toynbee Hall since June 2020 to carry out community peer research into the impact of the pandemic. They found that for interviewees from low-income households who had good access to the internet combined with digital skills, the internet provided "a sense of control" during the pandemic:
"They could pay bills and keep track of their balance through online banking, order shopping online and cheaply contact family abroad, avoiding expensive phone bills. Access to the internet creates a sense of financial control for low-income families in a time where their income and expenditure is painfully uncertain."
However, for some low-income families this creates an extra source of stress. With families feeling that the internet was too important to do without. This meant they struggled with the expense of, for example, paying for a better internet connection, at a time when their financial situation rested on a knife edge.
The Cambridge Centre for Housing and Planning Research (CCHPR) has been researching digital exclusion for the past four years. In their report Pay the Wifi or feed the Children they point out that from managing money, to applying for Universal Credit, from putting together a CV to applying for a job, there are many challenges facing adults on the wrong side of the digital divide: "In the context of coronavirus, the tasks that were once difficult for the digitally excluded are now closer to impossible." The report also highlights that digital exclusion "is not just a generational issue."
There are other problems particular to the pandemic which are exacerbated by digital exclusion. Concerns have been raised about the effects of isolation on people's mental health. Research by Lloyds Bank's found that 40% of respondents said being online helped them feel less alone. This was even stronger among disabled respondents. But people living alone are less likely to have an internet connection at home – 9% of adults aged 16-64 living alone, compared to just 1% of households with two people.
With schools currently closed to most children, digital access is vital for children's education. However, as the Children's Commissioner highlights, almost one in 10 families (9%) in the UK do not have a laptop, desktop or tablet at home: "Particularly during this pandemic, proper access to the internet is not a luxury, but a necessity. It is the same as not having a book or a pen and must be recognised as such."
At the beginning of January, a group of MPs, former ministers, unions and charities wrote to the Prime Minister, urging the government to ensure that every child out of school has the data and device they need to learn from home: "These pupils were likely to be behind their peers even before the pandemic. After five months of missed education, they returned to school further behind and now start the new year facing weeks of even more missed education."
The Department of Education has announced a further 300,000 laptops and tablets to help children learn at home. But there have been on-going issues with supplying the promised number of laptops to those who most need it. As well as creating further digital exclusion, this is also creating a health inequality. As Kenan Malik wrote in The Observer on 10 January: "Pupils who cannot adequately access online learning can physically attend schools. This means that students and their families in poorer areas will be exposed to Covid in a way that those in more affluent parts will not".
There are positive community-based projects emerging across London to support young people with the digital divide. For example, in April 2020 The Traveller Movement and King's College London launched 'Tutors for GRT', a project to help Gypsy, Roma and Traveller students when schools closed during the first lockdown. Knowing the challenge that this would pose for GRT communities, due to low literacy levels and digital exclusion, the programme provided volunteer tutors to GRT families.
Importantly, the needs of each family are taken into consideration and different mediums are used from WhatsApp to Zoom, books or tablets, depending on the circumstances. The programme has been well received with parents seeing increased engagement and enthusiasm towards education from their children. Although challenges with connectivity and equipment still exist. Writing about the initiative, Chrissie Browne, Tutors for GRT project coordinator said: "For a project where we weren't sure if we would get even one sign up, we were quickly oversubscribed with both families and volunteer tutors."
There has also been an increase in the number of 'tech aid' initiatives. In essence, this has seen a local collection of devices people no longer need, erasing and repairing the devices, before then delivering them to people in need, identified through local schools, women's aid groups, disability, refugee and other community organisations. The BBC's Give A Laptop and Lambeth TechAid are examples of this kind of initiative emerging in direct response to the pandemic.
Founder and CEO of YourStudio and Thrive LDN Champion, Tom Philipson, has very recently launched a tech aid initiative within the creative industry through Vital Hardware. Vital Hardware's approach is both to support young people from diverse backgrounds in London without access to digital devices but also create opportunities and increase the skills needed for a career within the creative industry. Tom hopes that the initiative "helps build a more inclusion foundation to the creative industry."
There is no doubt that the implications of a widening digital divide have and will continue to affect those who need information, connectivity and support, which go beyond daily practicalities and are closely related to the social inequalities which exist across London. In the words of the CCHPR:
"Digital exclusion is another facet of the deep inequalities which run through the social fabric of the UK, and is more widespread than many people are aware of. One thing is clear: the public health crisis currently gripping the UK stands to make the impacts of digital exclusion worse for the millions of people affected, and the poorest will be hit the hardest."
There have been important initiatives to help ensure that people without digital access don't miss out on essential information and social contact during the pandemic.
For example, an initiative run by Thrive LDN, London Councils and the capital's boroughs delivered 96,000 mental health 'card packs' to support the wellbeing of vulnerable people. The cards were included in the emergency food and medical parcels from council shielding hubs. They included tips and advice for people on how to look after their wellbeing, along with contact details for supporting organisations and charities that could offer further help.
Debt Free London, a free debt advice service led by Toynbee Hall, is deploying video advice kiosks to community locations across London. These kiosks will enable people who are digitally excluded to access free debt advice, the demand for which is expected to increase as financial support schemes are closed down. Thrive LDN is partnering with Debt Free London to integrate mental health advice within the support offered to those accessing the kiosks.
The Campaign to End Loneliness and Be More Us launched the Have a Chat campaign. It suggested "5 ways to check in on those around you" and tips for looking out for signs of loneliness. The campaign acknowledged that it can feel awkward making contact with people you don't know, but urged us to "grow and build new connections, starting with those on our doorstep".
However, we must not ignore the fact that Londoners with internet access are better equipped to find tools, resources and support for their mental health and wellbeing. Answering the digital divide questions remains as important as ever.