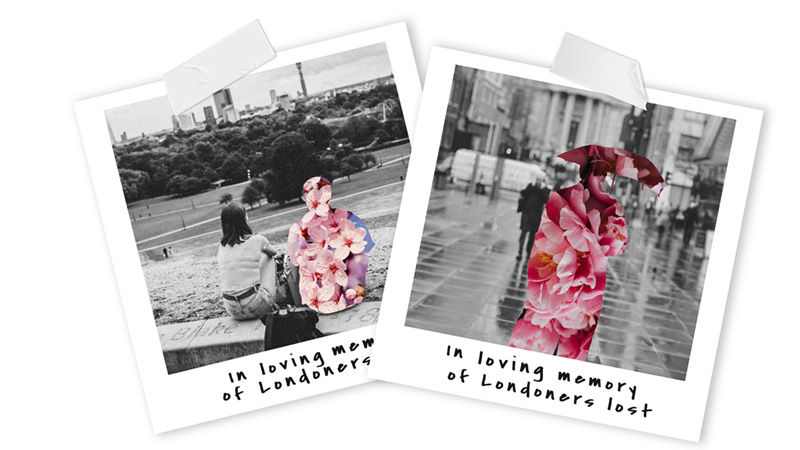 Bereavement is one of the hardest things any of us will ever face. Covid restrictions have made it even harder.
People have been unable to say goodbye, funerals and other rituals of mourning have been severely restricted by lockdown, and people have been isolated from their normal sources of comfort and support. 
Grief can be very lonely. As a society, we do not talk openly about death. As a result, bereaved people find it harder to access support. And it can be difficult to know how to comfort somebody who is grieving.
There is no 'right way' to grieve, no rules about how somebody will feel, and how long it will take. Emotions do not follow each other in a tidy line. But there are some things that people who have been bereaved say can help, and some coping strategies that may not serve the bereaved person so well.
We hope the links and resources shared here work towards us all talking about grief and bereavement, so that individuals affected can get the support they need. 
The bereavement charity Cruse Bereavement Care has clear guidance on the best ways to help someone bereaved. Although it may be difficult – and it may seem to others that the grieving person doesn't want to talk – it really is best for them to keep communicating in whatever way they can.
The NHS bereavement helpline (0800 2600 400, 8am-8pm) provides advice, guidance and practical support for anyone whose loved one has died.
Marie Curie has a very helpful section on their website with lots of resources to help those supporting a grieving friend or relative. Including a video of people sharing their experiences of how family and friends supported them when they were grieving, including helpful things they said or did.
London's digital wellbeing service, Good Thinking has a helpful article on how to cope with bereavement and grief. Actress, presenter and writer Janet Ellis spoke to Good Thinking about her experience of coping With grief and isolation during lockdown – you might find her video helpful.
A sudden death brings shock and disbelief, which can be especially frightening and distressing for children and young people. Through Good Thinking, there is also a really beautiful bereavement app for young people who have experienced loss called Apart of Me.
Additionally, we have also listed organisations who provide online guidance on how to talk to children and young people about sudden loss according to their age and understanding.
One of the most helpful things you can do is simply listen, and give the person you're supporting time and space to grieve. Just checking in with a text message or email lets somebody know you're thinking of them and that you will be there when they are ready to talk.
Some people may feel they are coping and then be hit by unmanageable waves of grief some considerable time after their loss.  This is normal and given the difficult circumstances we have faced recently more likely.
Offering specific practical help, not vague general offers, can also be very helpful. Ordinarily, around one in ten bereaved people will suffer what is known as 'complicated' or prolonged grief. As a result of the pandemic, this is likely to be much higher. It is estimated that up to 40% people bereaved by COVID-19 may require access to specialist services.
We are living through extraordinary times and it is easy to feel isolated, even as restrictions ease. As we recover from the pandemic, we need time to reflect on the collective trauma and bereavement we have faced.
We are emerging from the pandemic, but for many Londoners, there will be no 'return to normal'. London is mourning, individually and collectively, with loss and death affecting so many families, friends, partners, colleagues and frontline staff.
Find out more about Thrive LDN's In loving memory of Londoners lost citywide public awareness campaign to help direct Londoners to information, advice, and support to cope with their grief. By thinking and talking more about how we are feeling, we will help each other to get through this.