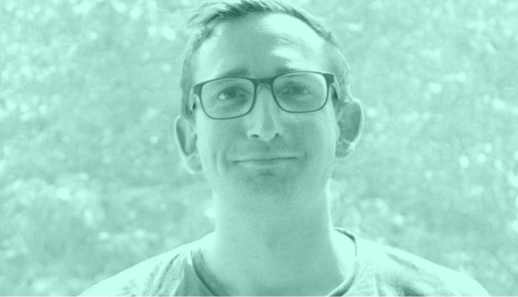 By Dan Barrett, Thrive LDN director
---
When people aren't given the chance to fulfil their potential and they don't receive the right support at the right time, their health suffers and they struggle to thrive.
When this happens, London loses out.
Thrive LDN was launched in July 2017 by the Mayor of London as a citywide public mental health partnership to ensure all Londoners have an equal opportunity to good mental health and wellbeing regardless of who they are and where they live.
On 4 July 2022, Thrive LDN marks its fifth anniversary. Since this time, we have been both very grateful and overwhelmed by the response, willingness and involvement of Londoners to create positive change in their communities. Although this has not come as a surprise either, as we know from our ongoing engagement that London is a place full of individuals coming together to look out for each other and build strength and resilience.
In 2017, things began with a series of open discussions with Londoners – to encourage everyone to think, talk and act more when it comes to mental wellbeing. Five years on from Thrive LDN's initial community conversations, there has been real progress, demonstrating that we can achieve great things when we work together.
Amazingly, more than 1.3 million people have taken part in activities which Thrive LDN has led or collaborated on. We have achieved this together and we should all be incredibly proud of how those initial plans and conversations have been put into action.
There are many examples which I could list to demonstrate this, ranging from targeted support to London-wide initiatives. However, for me, five highlights from Thrive LDN's first five years would include:
Through the #ZeroSuicideLDN campaign, more than 300,000 Londoners have now completed free, online suicide awareness training.
More than 4,000 education and youth sector staff have been trained in Youth Mental Health First Aid.
Seeing the Right to Thrive initiative grow, helping us to understand how inequality and discrimination has impacted Londoners' mental health and wellbeing. Through this initiative, and with funding from the Mayor of London, we have awarded grants to 36 community and grassroots projects across London to help support the mental health and wellbeing of those who are experiencing higher levels of unfair treatment and discrimination.
Thrive LDN's In Loving Memory of Londoners Lost campaign reached more than 300,000 people promoting bereavement support services to Londoners.
During the pandemic, working in partnership with London boroughs to distribute 225,000 wellbeing cards across London to those less digitally enabled or struggling with personal debt.
These highlights also show the positive results of meaningful relationships and interventions which have been developed at a London, multi-borough and community or local level.
Of course, there is still much more for us to learn and achieve but we believe our foundations and purpose are stronger than ever. Through our collective efforts we have demonstrated the positive impact that public mental health interventions can have, as well as ensuring that public mental health remains a priority for London partners.
Additionally, we can't overlook the huge challenges in recent years which makes this all the more important. From the pandemic to the climate emergency, to the current cost-of-living crisis, to geopolitical crises in Afghanistan, Hong Kong, and Ukraine. All these crises are putting pressure on Londoners and creating devastating mental health consequences of wider inequalities, disproportionately affecting Londoners with lived experiences of marginalisation and disadvantage.
There is substantial evidence that the coronavirus pandemic has simultaneously widened pre-existing inequalities whilst creating new ones, such as problem debt, rising unemployment or structural inequalities.
So, we must be mindful of the work that is ahead of us and for the need to continue to collaborate and be innovative in our approach to public mental health in London. The Mental Health Recovery Mission is an important part of our work to support this.
It is only through continued efforts to support whole communities to come together and address the causes of poor mental health that we can meet our shared vision of all Londoners having an equal opportunity for good mental health and wellbeing. 
As Thrive LDN marks its five-year anniversary, I offer my thanks to colleagues and everyone who has supported and helped strengthen our work.
A particular note of thanks is due to both Philip Glanville, Mayor of Hackney, who recently stood down as Thrive LDN co-lead and Paul Najsarek, who recently stood down as chair of the Thrive LDN Advisory Group. I'm delighted that Councillor Kaya Comer-Schwartz, Leader of Islington Borough Council, will be succeeding Mayor Glanville, with continued support from Dr Jacqui Dyer MBE, and Will Tuckley, chief executive of Tower Hamlets Borough Council, now chairs the Thrive LDN Advisory Group.
We should be excited by what progress we can make together over the next five years. Keep up to date with Thrive LDN by subscribing to our regular newsletter or get in touch with the team to be involved.